Planning and Ideas for a Summer Winery Wedding in the Hamptons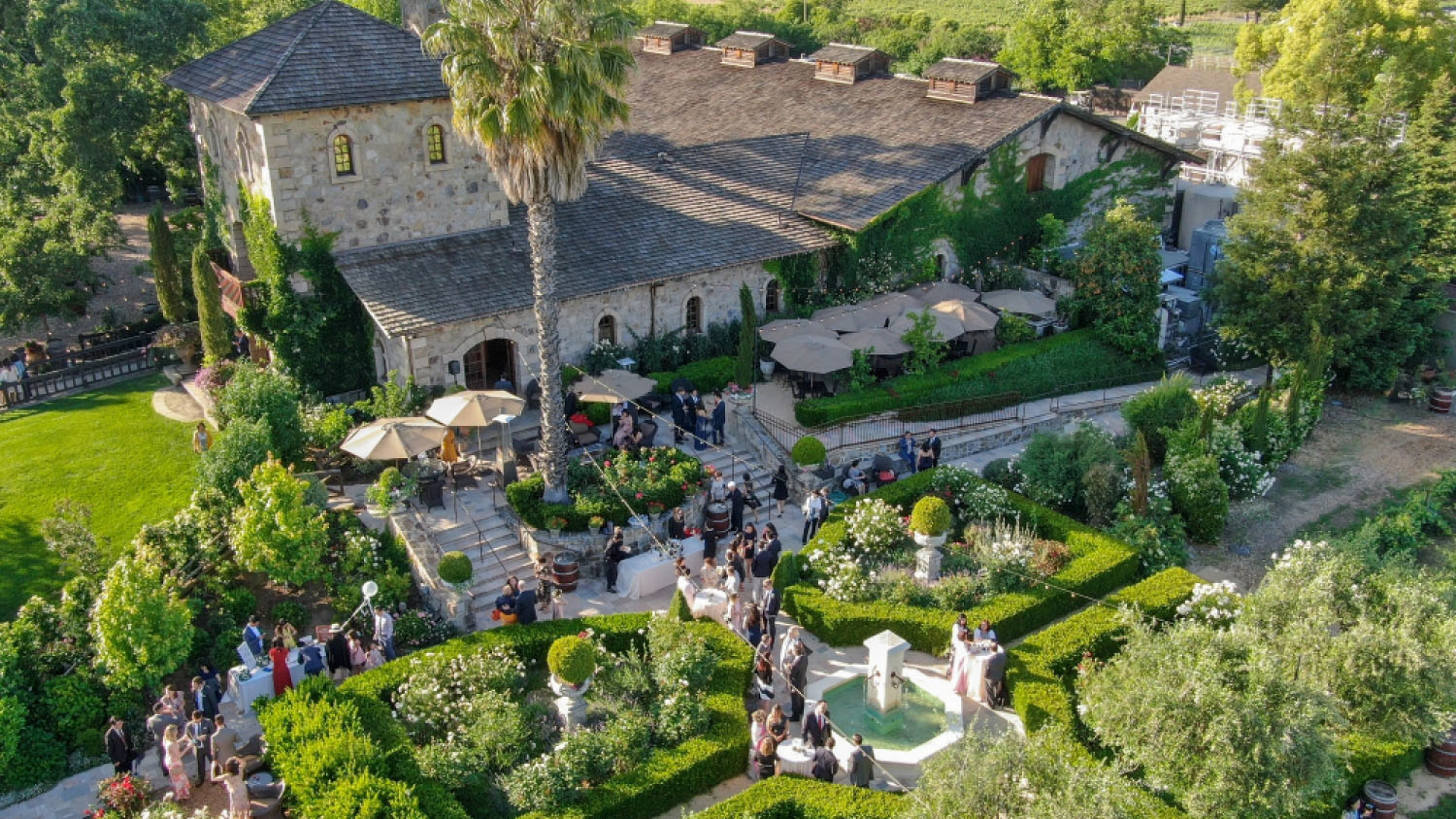 Hamptons weddings offer couples a captivating opportunity to exchange vows in one of New York's most stylish and sought-after regions. Renowned for its allure and frequented by celebrities, Hamptons weddings promise an exquisite and memorable experience. If you're contemplating a Hamptons wedding, it's likely that you have numerous inquiries about venues, towns, and other aspects. In this post, we will embark on a journey through the realm of planning and Ideas for a Summer Winery Wedding in the Hamptons. From the perfect timing to secure your desired Hamptons wedding venue to the wide array of enchanting options available, every detail will be illuminated to make your dream wedding a reality.
The Best Time for a Hamptons Wedding: Plan Ahead
Choosing the perfect time of year for your Hamptons wedding requires careful consideration of various factors. The availability of Hampton's wedding venues should be a top consideration, especially during the peak wedding season, which typically falls in the summertime, particularly on holiday weekends.
During the peak season for Hamptons weddings, couples must plan ahead to secure their desired wedding venue. As the demand for venues and vendors surges during this time, taking prompt action becomes essential for a seamless and memorable wedding experience. Many popular vendors, including Hamptons wedding photographers and caterers, tend to get booked up quickly. To secure your preferred team of vendors, start reaching out at least nine months before your wedding date. If your preferred Hamptons wedding photographers are not available, you can explore the option of hiring professionals from New York City or other areas of Long Island. Additionally, local Hamptons wedding photographers bring a deep understanding of the region's unique charm and aesthetic, allowing them to create photographs that perfectly complement the stunning surroundings. They know the most picturesque locations that will add an extra touch of magic to your wedding album. Furthermore, local photographers often have a genuine passion for the Hamptons and its natural beauty. This passion shines through in their work, as they capture not only the traditional moments of your wedding but also the essence and soul of the Hamptons itself.
Choosing the Perfect Hamptons Wedding Venue
Take the time and consider priorities when selecting your ideal Hamptons wedding venue. Every couple's desires are unique. Some envision their special day amid breathtaking vistas of the expansive ocean or the serene Long Island Sound. Others seek the warmth and charm of indoor Hampton wedding venues to create their dream wedding experience. Whatever your heart desires, the Hamptons offer an array of venues to fulfill your wedding dreams and make your celebration truly magical. The type of Hamptons wedding venue you select will also impact the best time of year to celebrate your special day. Be sure to align your vision with the venue's offerings to create the perfect setting for your dream wedding. Whether you envision a scenic outdoor ceremony with a breathtaking backdrop or an intimate indoor affair, the Hamptons offer a range of venues to suit your preferences and create the wedding of your dreams.
Diversity of Hamptons Wedding Venues
When planning your dream wedding in the Hamptons, you'll be delighted to discover a wide array of wedding venues that cater to various preferences and styles. Your first step is to decide whether you envision an indoor or outdoor celebration, each offering its own unique allure.
Indoor vs. Outdoor Spaces: A Matter of Choice
If you prefer an indoor Hamptons wedding, you'll have the advantage of greater date flexibility, which could potentially help in managing your overall wedding costs. On the other hand, outdoor weddings in the Hamptons allow you to bask in the majesty of scenic views, whether it's the Long Island Sound or the breathtaking Atlantic Ocean. Naturally, such idyllic backdrops often come with a higher cost, but the memories created are truly priceless.
Guest List Considerations: Finding the Perfect Fit
While exploring Hampton's wedding venues, it's essential to consider your guest list. Some venues are spacious enough to accommodate large gatherings, while others have more intimate settings, ideal for smaller, cozy celebrations.
In-House Services vs. Hand-Picked Vendors: Weighing the Options
Deciding between a Hamptons wedding venue that offers in-house wedding planning, catering, and floral design services, and the option to hand-pick your own vendor team is a significant decision to make during your wedding planning process. Opting for in-house services ensures a seamless and intimate understanding of the venue, but selecting your dream vendors independently allows for a personalized touch. Each option comes with its pros and cons, and it's essential to decide based on your wedding vision.
Vineyards, Clubs, and Hotels: Variety in Venues
The Hamptons boast several picturesque vineyards, offering exceptional wedding settings, especially during the delightful spring, summer, and fall months. Yacht or beach clubs, and private golf are highly favored options among couples in search of exclusive and sophisticated venues for their dream weddings. Many couples opt for elegant hotel ballrooms to host their Hamptons weddings. For those outside the region, wedding house rentals offer privacy and seclusion, making them a sought-after option. Booking early is essential, as Hamptons wedding estates are in high demand and reservations fill up quickly. Don't miss out on your dream venue – secure it well in advance to avoid disappointment.
Unique and Charming Choices
For a distinctive touch, some couples choose to celebrate their Hamptons wedding at a museum, infusing their special day with artistic flair. Given the region's beautiful beaches, beach weddings are a popular choice, where couples can embrace stylish and beachy Hamptons wedding attire. Garden weddings offer an elegant and romantic ambiance, with guests dressed in chic Hamptons wedding attire, reveling in the beauty of a summer garden celebration. Rustic-themed weddings find their perfect match in charming farms or barns, while those seeking an intimate affair prioritize restaurants with private spaces.
As you explore the myriad of Hamptons wedding venues, consider your vision, style, and guest preferences. Allow you to curate a wedding experience that reflects your love story and creates memories to last a lifetime.
Finding Hamptons Wedding Vendors: Tips and Recommendations
When it comes to selecting the perfect Hamptons wedding vendors, you might be wondering if you are limited to local teams or if you can explore options beyond the area. The good news is that both NYC and all Long Island wedding vendors extend their services to the Hamptons, offering you a wide range of choices. While you have the flexibility to hire vendors from outside the Hamptons, there are some advantages to considering local professionals. Local vendors have an intimate understanding of the area, providing valuable insights and expertise that can elevate your wedding experience.
However, if you decide to opt for out-of-town vendors for your Hamptons wedding, keep in mind that you will need to set some budget for transportation and accommodations. This additional cost should be factored into your overall wedding planning.
To gather inspiration and ideas for your Hamptons wedding vendor team, exploring past couples' weddings can be incredibly helpful.
In the Hamptons, weddings become a celebration of refined sophistication, enchanting charm, and the breathtaking allure of nature. It is here that couples find themselves immersed in a picturesque setting, a perfect backdrop to craft their timeless love tale. With a myriad of enchanting venues nestled amidst stunning landscapes, the possibilities are endless, allowing every couple to curate their dream wedding experience. From intimate vineyards to luxurious beach clubs, the Hamptons offer a delightful array of choices to cater to diverse preferences. The journey of planning a summer winery wedding in the Hamptons becomes a delightful adventure of discovery, where every moment is filled with the promise of creating cherished memories that will last a lifetime