Late Model Executive Style Mercedes-Benz Sprinter van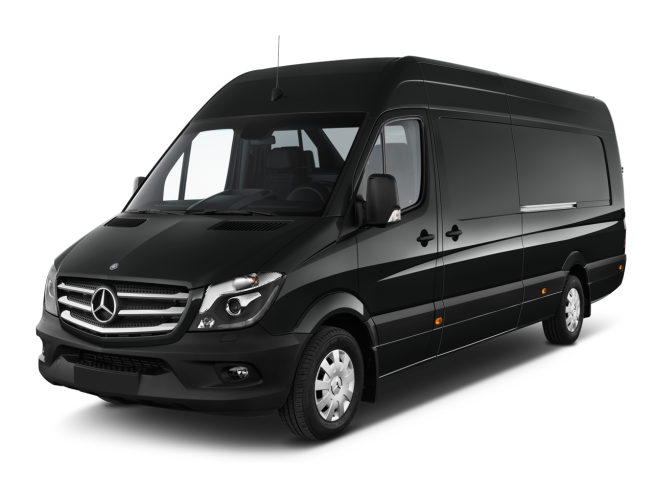 specifications
Price starts from:
130$/per hour
Late Model Executive Style MB Sprinter van is equipped with seating for 15 people, USB charger, footrest and armrest for every passenger. It has forward-facing seats with seatbelts. It has an interactive TV where the passenger can play music and view social media. This is our number one most requested vehicle for wine tours. It combines luxury and practicality, with lots of storage for coolers or tailgating.
Late Model Limousine style Mercedes-Benz Sprinter Van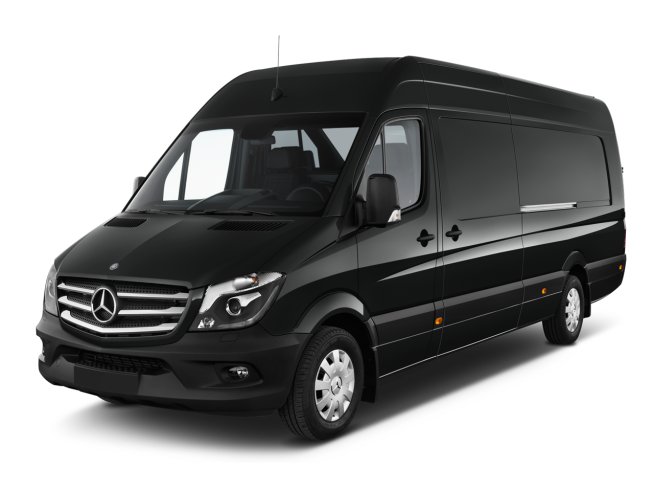 specifications
Price starts from:
150$/per hour
Late model MB Sprinter Limousine has seating for 13 and is the ultimate luxury party van. It offers a comfortable wrap-around seating that is a simple way to get around. It's equipped with state-of-the-art LED lighting. There is also an incredible sound system with Bluetooth integration, DVD player, glassware, and cooler with ice and cold water. This vehicle will not disappoint.
Explore the beauty of Long Island's renowned wineries while traveling in grandeur with our luxury Mercedes-Benz Sprinter van tours. These tours are designed for those who wish to enjoy the allure of wine country without compromising on comfort and elegance. Discover the intricacies of winemaking, indulge in wine tastings, and savor the stunning vineyard landscapes, all from the comfort of our super van.
Experience Wine Tours in a Limo Sprinter Van
Our limo wine tours offer a unique fusion of a traditional wine trip with the exclusive limo service. The Mercedes-Benz Sprinter, known for its spaciousness and comfort, provides an unparalleled experience. It's not just a transportation service, but a part of your luxury escapade, adding to the overall charm of the winery tour.
The Benefits of a Limousine Wine Tour Package
Opting for a limousine package for your Long Island wine tour adds an extra layer of luxury and convenience to your experience. Imagine being chauffeured from one winery to another in style, with a professional driver ensuring your safety and comfort.
Selecting the perfect limousine for your wine tour is crucial for maximizing your enjoyment. Consider factors like the size of your group, the level of comfort you desire, and whether you prefer classic options like Sprinter limo.
What Sets Our Limo Sprinter Van Apart
Here are the key aspects that make our limo sprinter van truly special:
Lavish Interiors: Plush seating, ambient lighting, and tasteful decor create an environment of luxury.
Advanced Amenities: High-speed Wi-Fi, top-of-the-range sound system, and temperature control ensure you stay connected and comfortable.
Ample Space: The spaciousness of the van allows you to move around freely or even host a small celebration.
Step into a Limousine Style Van for an Unforgettable Journey
When you step into our limousine style van, you're stepping into a world of unparalleled luxury and comfort. Every element, from the plush seats to the ambient lighting, is designed to create an environment that complements the exquisite journey through Long Island wineries. As you traverse the picturesque wine routes, the plush comfort of our van adds a unique element to the event, amplifying the overall experience.
Comfort and Convenience at Its Best
Our limousine style van offers a host of features to ensure a comfortable journey:
Reclining Seats: Our seats recline to provide you with ultimate comfort during the journey.
Mini Fridge: Keep your beverages and snacks fresh in our onboard mini-fridge.
Private Space: The van's design ensures privacy, offering a secluded space to enjoy your tour.
How to Book Your Tour
Booking your executive style van wine tour is easy. Just follow these simple steps:
Visit our website
Choose from the list of wine tours
Select your preferred date and time
Make a booking and receive a confirmation
Savor the Moment with Limo Sprinter Wine Tours
In conclusion, a Limo Sprinter Van offers a luxurious and immersive wine tasting tour on Long Island. Here are the key takeaways:
Limo Sprinter Vans provides a unique and comfortable way to tour wineries.
Long Island's wineries offer exceptional wines in a picturesque setting.
Custom wine tour menus add a culinary dimension to your wine adventure.
Booking your Limo Sprinter Van tour online is convenient and flexible.
A professional transportation company ensures a seamless and enjoyable experience.
Now, it's time to embark on your wine journey in style. Highly recommend pick your friends, make a reservation, and get ready to taste the finest wines Long Island has to offer. Cheers to an unforgettable wine tour experience.